Welcome to The Capital Legacy, LLC, a full-service company specializing in retirement planning and estate conservation.
As personal financial professionals, we can:
Help you clarify and define your goals
Recommend strategies that address your needs
Deliver timely information
Explain how changing financial conditions affect you
Monitor your financial progress
Make investment planning easier
Susan Allen CFP® an Independent Financial Advisor located in Newtown, PA 18940 providing financial planning and advise for over 30 years.
Feel free to browse our site. You'll find a variety of articles, calculators, and research reports that we hope will answer your questions or stimulate your interest.
If you have any questions, please call us at (215)860-8400 or e-mail us at susan@CapitalLegacyPA.com. We will be happy to help. We look forward to talking with you.
Click here to see Susan featured in Suburban Life's January issue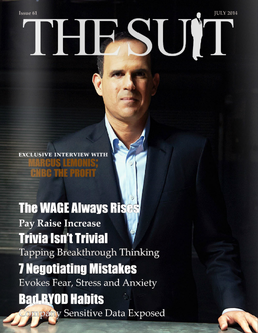 Click here to see Susan featured in The Suit's July issue
A glimpse into how blockchain might impact businesses, and a warning for investors to heed the risks associated with blockchain investments.

Community property laws that apply in nine states and "equitable distribution" laws that apply in other states.

Dollar-cost averaging can be an effective way to accumulate shares without focusing on market movements.

ETFs have some attractive features that set them apart from mutual funds, but there are also cost and risk factors to consider.